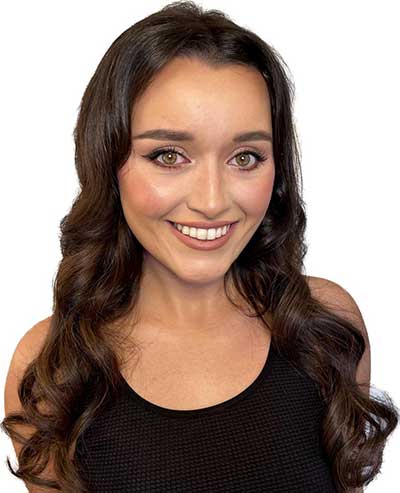 Níamh Muldowney – Saoirse O'Malley
Níamh from Dublin competitively trained under the tuition of the renowned 'Scoil Rince Mona Ní Rodaigh'. She is a top 5 world ranked dancer, as well as a two time ceili world champion and 5 time consecutive Leinster Champion. Accolades to her professional career include touring with Michael Flatley's Lord of the Dance Feet of Flames, Irish Celtic, Murphy's Celtic Legacy and performing in the 1916 commemoration event Laochra. While dancing professionally, Níamh has obtained an MSc in Accounting and Financial Management from the UCD Smurfit Business School.
2019 saw Níamh make her Broadway debut as one of the principal dancers for 'Fáinne Óir' and performed the lead role of Saoirse in the prestigious Olympia theatre. Níamh is delighted to be apart of Fáinne Óir and is excited to reprise the role of Saoirse once again.,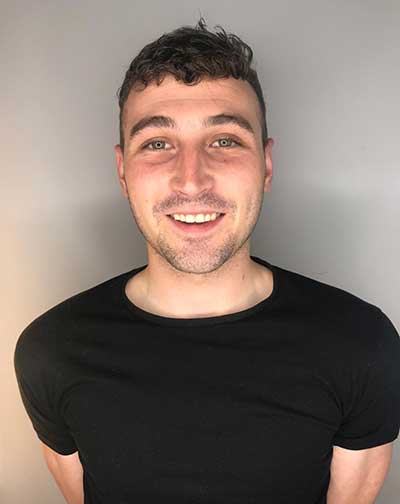 Kevin O'Leary – 'Diarmuid Connolly'
Kevin was born in Enniscorthy, Co.Wexford, where he began Irish Dancing at a very young age. He has already had a very successful competitive career, winning 7 World Titles!
Kevin was awarded the Senior Men's World Title in 2018, and thereafter went on to become a teacher in Scoil Rince Aisling. Kevin has toured extensively throughout Europe with professional Irish Dance shows such as Irish Celtic, Gaelforce Dance, Rhythm of the Dance, Celtic Rhythms of Ireland and Dance Masters. He was selected to perform the role of 'Samuel' in Ciara Sexton's Fainne Oir on Broadway and Later went on to perform the lead role as 'Diarmuid' at the Olympia Theatre Dublin.
He has danced with Michael Flatley's Lord of the Dance in two Stadium tours of Taiwan. Most recently, Kevin performed with Riverdance at the 'Heroes Ball' in aid of LauraLynn, Ireland's Children's Hospice.
Kevin is very excited to return to the stage with Fáinne Óir.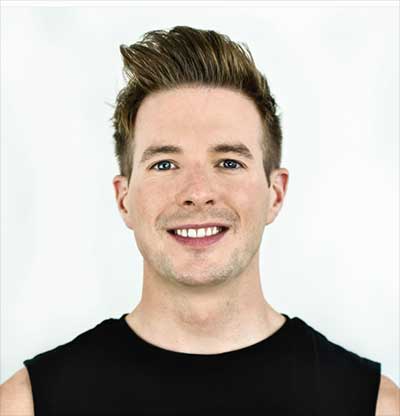 James Greenan – 'Sean O'Malley'
James, originally from Co. Cavan is a passionate Irish dancer and sports massage therapist. He was fortunate enough to enjoy a successful competitive career having won every major title included the coveted World championships. This sparked James's love for the stage and steered his progression as a dancer into the professional arena.
James spent his professional career expanding his artistry by working on various productions and alongside admired choreographers. The most prestigious of these being Riverdance where he danced as the principal dancer for 12 years, Eiru dance company [with Breandan de Gallai] and Prodijig's Footstorm [with Alan Kenefic].
In recent years, James has explored his own creative ideologies by choreographing and directing Rhythm of the Dance.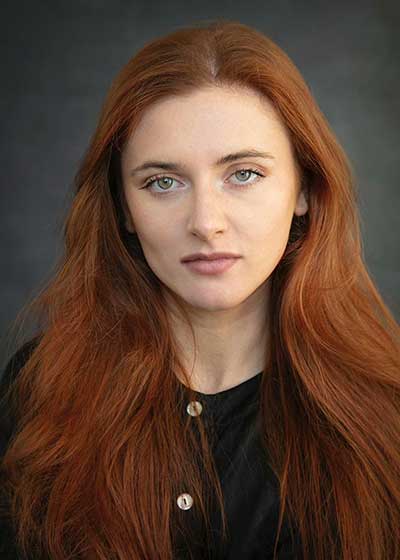 Ruth Eva McKenna – 'Marie O'Malley'
Ruth Eva McKenna, originally from Donegal, Ireland is a dancer, actor and entrepreneur. She began dancing at the age of 6, and competed at all- Ireland and world championship level until she was 18. In 2015, Ruth auditioned for the world renowned dance company, "Riverdance" where she then joined the troupe later that year. Over the course of 7 years, Ruth toured worldwide with the company in both a dancing and singing role. In 2018, Ruth obtained the principal role in the Irish music and dance show "Titanic Dance" where she played the role of "Rose".
This was a pinnacle moment in her dance career. When Covid stuck the world, Ruth delved into the acting world in a more extreme form where she trained intensively at "Bow Street Academy for Screen Acting" in Dublin. Shortly after this, she appeared in multiple short films and music videos.
Expression through feeling is important to Ruth, in the form of movement and speech, which is why she is thrilled to be playing the role of Maire in Fáinne Óir in 2023. Ruth hopes to inspire dancers to fall in love with the art of our cultural dance in its purest form.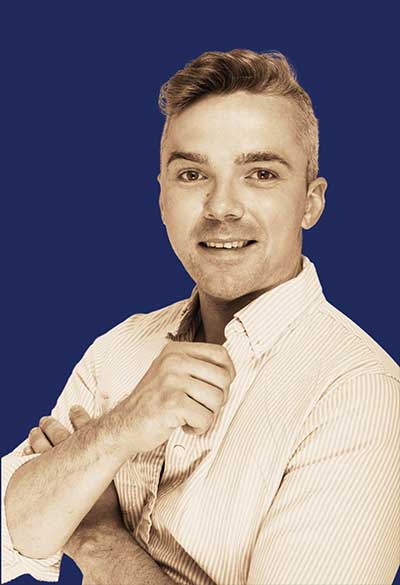 Patrick O'Mahony – 'Samuel Johnson'
Patrick O'Mahony began dancing at the tender age of two. Throughout his competitive years, he won many major titles and placed top four at the world Championships.
Patrick spent almost 10 years in the USA performing for the O'Shea Irish dance company in Busch Gardens, Tampa, and Virginia.
In 2012 Patrick went on to join the cast of Riverdance and in 2016 he was lucky enough to be selected as principal dancer. In 2018, he aquired the role of dance captain. His greatest achievements to date include performing in the radio city Music Hall in NYC, performing for the Obama family, and our own president, Michael D Higgins.
Patrick is a certified personal trainer and has gone on to have his own online business training Irish dancers all over the world for major competitions and has a 100% success rate with dancers placing higher than previous years.
Patrick is humbled and honoured to be re joining the cast of Fáinne Óir.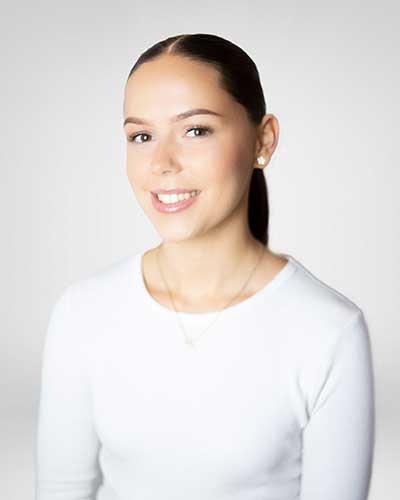 Tegan Rodden – 'Nora O'Malley'
Tegan is a professional Irish dancer from Dublin. She started dancing at the age of 3 and enjoyed a very successful competitive career, winning 3 Leinster titles and placing top 5 in international competitions such as the All Ireland, All Scotland, British National, Irish National and Great Britain Championships.
Tegan started her professional career at 18 with Celtic Dance Fusion, performing at countless weddings and corporate gigs. She is currently dancing at Raglan Road in Disney World, Orlando, Florida.
She has also performed many lead and supporting roles in musicals and pantos with her local musical group, Ratoath Musical Society.
She is very excited to be performing with the amazing cast of Fáinne Óir!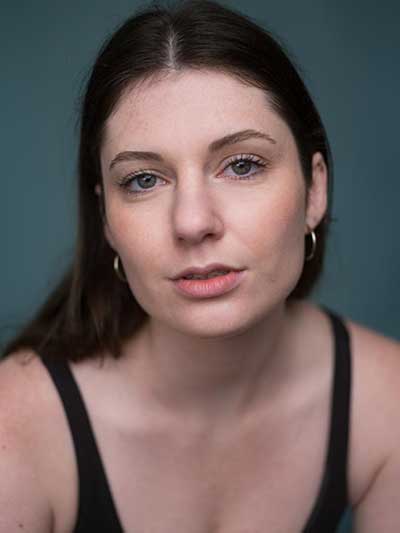 Caitlin Clarke – 'Brid O'Malley'
Originally from San Francisco, California, Caitlin currently resides in Dublin, Ireland and dances with the world renowned Scoil Rince Mona Ni Rodaigh. She moved to Ireland to continue her education at University College Dublin, and most recently graduated with a Masters in International Relations.
While at UCD, she was selected for the Irish Dance Ensemble & Scholars under the artistic direction of Jean Butler, and was later invited to participate in a research residency with Jean at Jacob's Pillow, the birthplace of modern dance. Throughout her competitive career she has placed in regional, national, and international competitions.
Most recently, winning the 2022 World Championships with her ceili team. Aside from competing, Caitlin has danced on Broadway with the contemporary Irish dance show Fainne Oir, accompanied The Chieftains, and recently wrapped filming for the dance contest show An Ril Deal.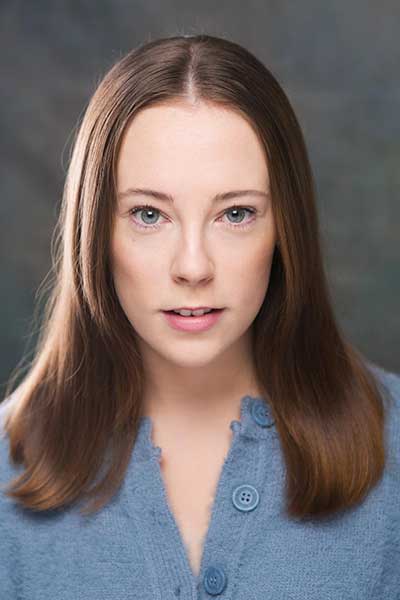 Clara Kerr – 'Ensemble'
Clara is a dance artist based in Belfast. She graduated from LIPA with a first-class honours degree in Dance. Since graduating, Clara has directed and choreographed multiple dance pieces, including 'Line of Life' commissioned by Maiden Voyage Dance, 'An Feileacan Agus An Ri: performed as part of the Belfast Children's Festival 2020, and 'Caillte' performed as part of the Liverpool Irish Festival.
Clara has also performed with major companies across the UK and Ireland including Incandescence theatre in Qatar and Palestine, with Northern Ireland Opera in 'La Traviata' and as part of a sold-out West end and UK and Ireland tour of 'Fairytale of New York'.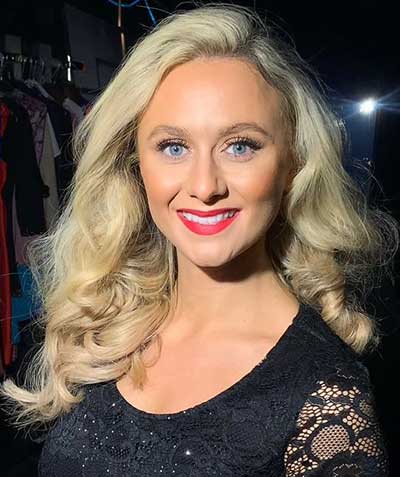 Holly Dalton Heath – 'Ensemble'
Holly is from Belfast and started dancing at age 4, competing at world championship level for many years before starting her professional dance career at 18. She has since travelled all over over the world with many companies such as Irish Celtic, Michael Flatley's Feet of Flames, Ragús, Celtic Nights and Danceperados of Ireland, as well as performing as lead in both Gaelforce Dance and Dance Masters.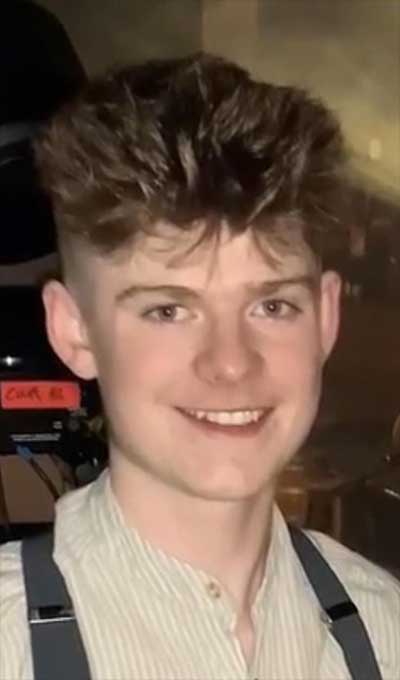 Seamus Connolly – 'Ensemble'
Meet Seamus, the 21-year-old Irish dancer from picturesque Killarney. Starting his dance journey alongside his siblings and making waves on national TV, Seamus's passion for performing ignited early.
At just 12, he took the stage professionally with the National Folk Theatre of Ireland, where his love for performing blossomed. Seamus has since wowed audiences across Europe, touring in countries like France, Germany, Switzerland, and Luxembourg.
Now, Seamus is thrilled to join the "Fáinne Óir" cast, promising an unforgettable performance.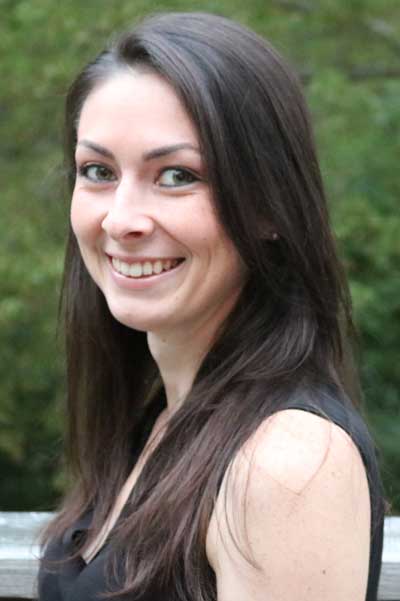 Ashley O'Toole – 'Ensemble'
Ashley began dancing at the age of 6 under the tutelage of Maureen King Haley. After a successful competitive career, Ashley turned her focus to performance. In 2017, she enrolled in the MA in Traditional Dance Performance at the University of Limerick. Ashley has toured through Europe, Ireland, the UK, and America with several professional Irish dance shows such as Celtic Spirit of Ireland, Celtic Rhythms of Ireland, and The Celtic Gift. As an original cast member of Fáinne Óir, Ashley enjoyed the opportunity to perform on Broadway with the production. Most recently, she has toured with Ireland the Show as the choreographer. Ashley is looking forward to performing again with Fáinne Óir.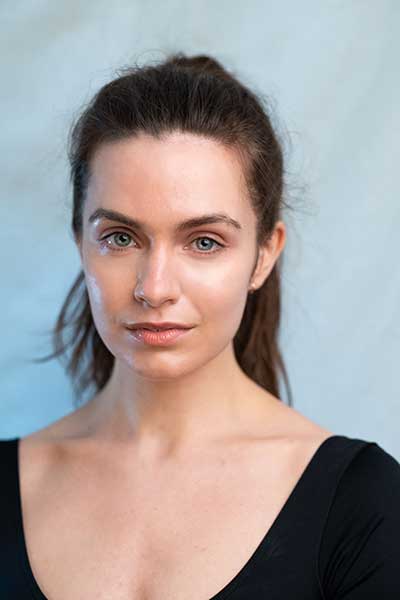 Naomi Harris – 'Ensemble'
Naomi, a skilled dancer based in Limerick, boasts extensive experience in both competitive and professional dance for numerous years. She proudly holds a Master's degree in Traditional Irish dance performance from the University of Limerick.
Before relocating to Ireland, she showcased her talent at the Delaney Academy of Irish dancing and spent a year honing her skills at the Sarah Clark Academy in Paris. After arriving in Ireland, she dedicated two years to the Michael Ryan school before ultimately becoming a member of Scoil Uí Nualláin, where she continues to dance passionately.
Naomi is filled with excitement about joining the Fáinne Óir cast and eagerly anticipates the upcoming performances with them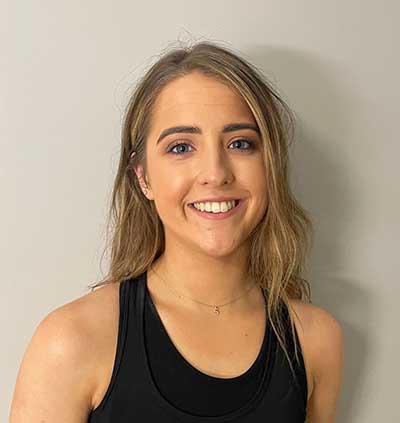 Olivia Rainey – 'Ensemble'
Olivia Rainey is a 23-year-old professional dancer hailing from vibrant Belfast. Olivia's journey in the world of dance began at the tender age of three, under the tutelage of the Breslin McLaughlin school in An Chomhdhail, where she now proudly holds the title of a registered TCRG.
Olivia's dance expertise extends beyond Irish dance; she's a versatile performer and choreographer, delving into various dance forms. Throughout her dance career, she has achieved remarkable success, shining both provincially and on the world stage as a competitive dancer.
Now, Olivia is thrilled to bring her passion and talent to the gifted cast of "Fáinne Óir." Get ready to be captivated by Olivia and the entire "Fáinne Óir" ensemble!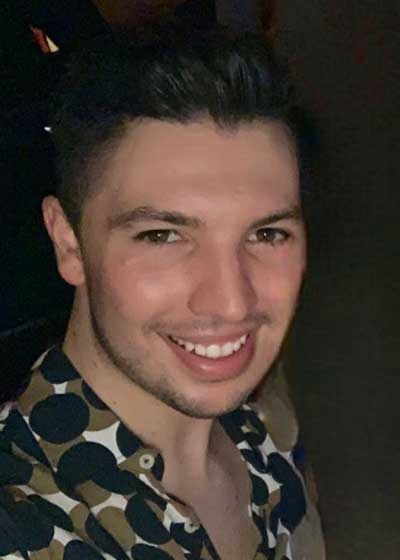 Jason Hardaker – 'Ensemble'
Originally from South Africa, Jason now calls Belfast home, where he is pursuing his passion for Irish dancing full-time.
Jason started dancing at the age of 7 and went on to compete at World championship level until becoming a registered TCRG in 2015.
Over the years, Jason has had the pleasure of touring with a number of incredible productions across the globe.
These include shows such as: Irish Celtic, Celtic Illusion, Eireborne, Gaelfoce, Dance Masters, Through Irish Eyes, Celtica and Murphy's Celtic Legacy.
Jason is thrilled to be joining the cast of Fáinne Óir.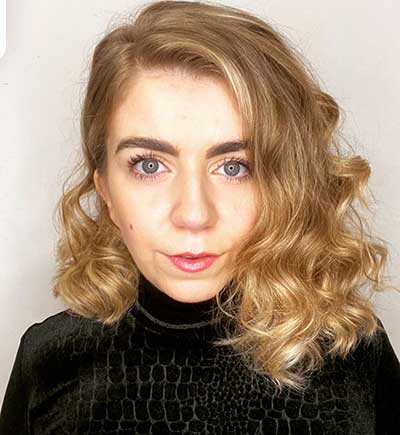 Caoimhe Ennis – 'Ensemble and Assistant to Choreographer'
Caoimhe Ennis from Dublin began her training at the age of four with the Clarke School of Irish Dancing. The school has since evolved to become the Ennis & Clarke Goodman Academy where she is an active TCRG. Throughout her enjoyable competitive career, she achieved numerous Championship titles at both local and provincial level including the well acclaimed World Championship, for which she attained six titles.
Caoimhe attended the Billie Barry Stage School from the age of four where she spent many happy years. She was afforded the opportunity of performing in The Gaiety Theatre in several pantomimes as well as 'Carousel' with the Rathmines Rathgar Musical Society and a 'Hallelujah Production' in the Royal Albert Hall London. She went on to train at The Institute of the Arts Barcelona and earned a BA in Dance and Theatre Studies. After completing her degree, she then joined the cast in Disneyland Paris as character and parade performer. Following this contract, she performed with Riverdance in Croke Park during the Pope's visit in 2017. She was then fortunate to join the cast of Fainne Óir which premiered both in Ireland and Broadway. Caoimhe has always been inspired by Ériu and the many significant works that they have produced. She was delighted to make her debut in their most recent production 'The House of Bernardo Alba'.
In 2022 Caoimhe completed an MA in Irish Traditional Dance Performance at the University of Limerick. She was delighted to take on the MA in Ethnochoreology to further explore and develop her practice.
Caoimhe is thrilled to be returning to Fainne Óir embarking on this extraordinary journey in her new role within the production.