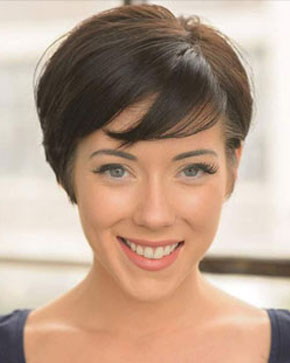 Ciara Sexton – Choreographer and Lead Dancer
Ciara is an Irish dancing professional lead dancer, choreographer, lecturer and television announcer and presenter for major shows and events throughout the world.
She is a five-time World & All-Ireland Champion and has starred as lead dancer in  Riverdance, Heartbeat of Home and in both Lord of the Dance and Lord of the Dance 3D.
Ciara is also a senior editor for Irish Dance Magazine. After producing and choreographing her first show alongside Martin Percival in 2017, Ciara is working on a new production, Celtic Warrior – featuring an all-female cast. When not on the road, she lectures in Irish Dance at the University of Limerick.
Ciara told us 'I am delighted to join Mike and Kathy in their new venture and I am especially excited to perform to friends and family in Mayo.