'Fáinne Oir' is a collaboration involving a team of three supported by a sound, lighting and stage management team.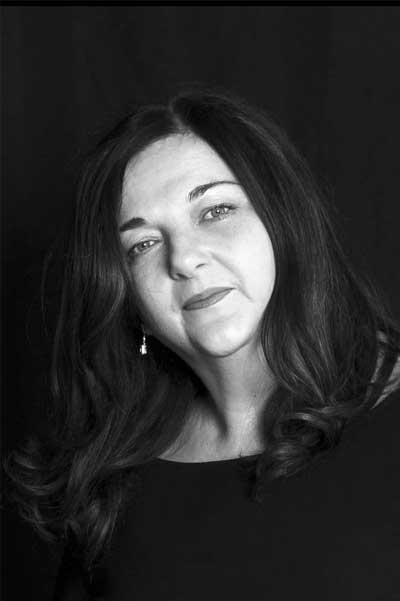 Kathy Fahey, Executive Producer, Creator and Composer of Fainne Oir.
A native of Mayo,Kathy is a freelance choral director and orchestral conductor. From a very young age, she has been immersed in music, both teaching and as an accompanist. Kathy presently works with several choirs across Mayo, and is also conductor of Mayo Concert Orchestra. Her childhood was spent listening to and, as an accomplished pianist under the tutelage of Dolores
Quinn, playing classical music, and she developed a great interest in this genre. When she was 18, Kathy performed Handel's Messiah as part of Maynooth College Choral Society where she was studying, and in 2013, she co-directed alongside Dr. Kevin O'Carroll, a full performance of Messiah in Castlebar Holy Rosary Church for the first time. She recruited and trained a 100-strong mixed
choir to sing the beautiful Oratorio with orchestral accompaniment, raising over €50,000 for charity in the process. Subsequently, sacred works are performed biannually in the county town under her baton, collaborating Vocalessence Ladies Choir with Mayo Concert Orchestra.
Kathy is also a lover of Gospel music, having trained the multi awarded Chapel Street Gospel Choir since 2010. She has a particular appreciation for traditional African American gospel and its historic significance, as well as the more modern gospel spirituals.
Campanology is also an art that Kathy has experimented with, having trained in Philadelphia and London. She travelled throughout Ireland and further, teaching first and second level students the unique craft. She has toured UK, France, Germany, Italy and USA, with choirs, handbell teams and orchestras, and at home in Ireland associating with some of the country's most illustrious artists.
The genesis of Fainne Oir was serendipitous in many ways, but Kathy created the storyline with a clear vision as to how she wanted it to evolve. She composed the music to coincide with the narrative and felt contemporary dance, layered with textures of irish, would be a new and distinctive combination in portraying this emotive tale of love, loss, poverty, loyalty and emigration, set during the Irish Famine.
After touring Fainne Oir in 2019 with a cast of 50, Kathy is delighted to have the opportunity to join forces with David Agnew as Co-Producer and Ciara Sexton, Choreographer, in producing something truly incredible.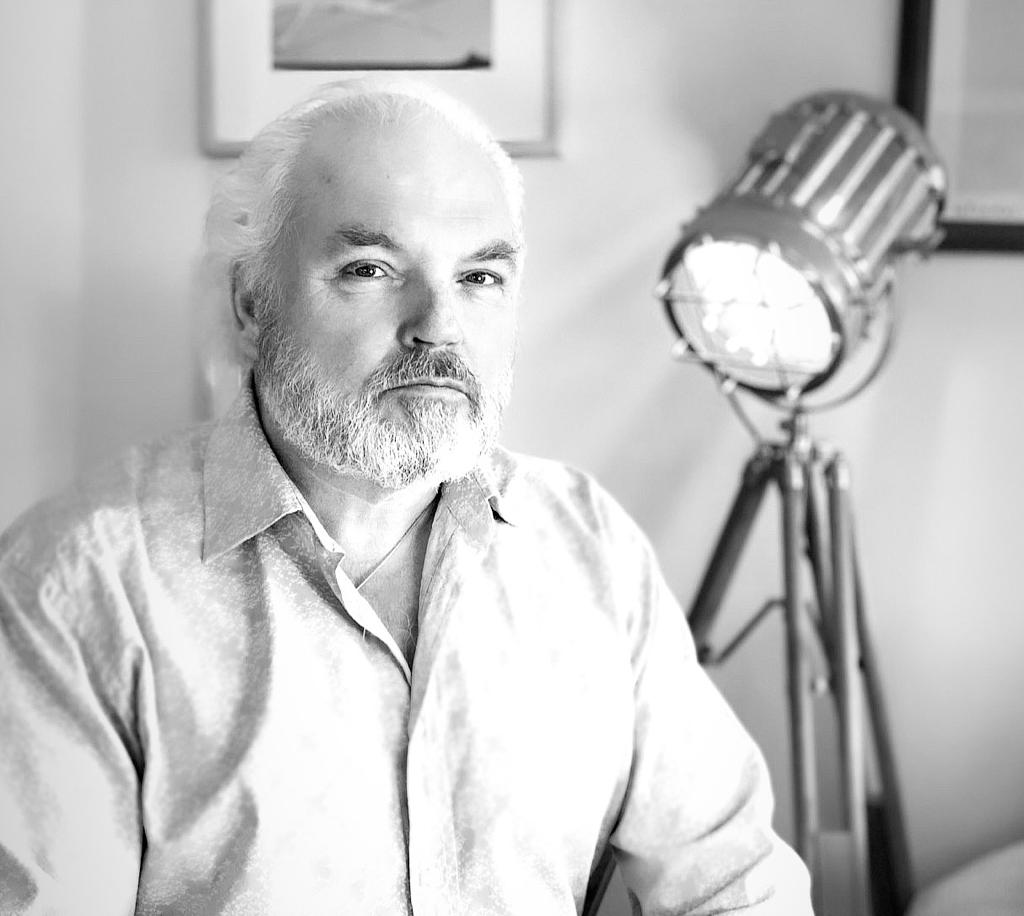 David Agnew – Co-Producer Fainne Oir
David Agnew was born in Dublin. He studied Piano, Recorder and Guitar before taking up the Oboe at the age of 17. He won the first Principal Prize in the College of Music, Dublin in 1979 and completed the Licentiate of Trinity College, London (L.T.C.L.) in 1981.
He also completed a B.Sc. (Hons.) in Botany at University College, Dublin in 1979 followed by M.Sc. Botany in 1981.
He joined the RTE Concert Orchestra in 1982. He has performed as soloist and with orchestra in England, France, Germany, Belgium, Spain, Netherlands, Japan and Korea, and China. He has toured the USA and Canada extensively with the Concert Orchestra. He had been involved in over 4,000 productions.
He has recorded with the Chieftains, Phil Coulter, Frank Patterson, the original Riverdance, Lord of the Dance, Heartbeat of Home, Rod Stewart, R.E.M., Wet Wet Wet, Secret Garden, Irish Film Orchestra, Liam Lawton, Brian Byrne, Ronan Hardiman and played with most major Irish artists from Paul Brady to Sinead O Connor, Altan, Declan O Rourke, Gavin James, Duke Special, Jerry Fish, Sharon Shannon, Eleanor McEvoy, UCD Choral Scholars the Coronas and Finbar Furey. International artists include. Pavarotti, Domingo, Carreras and Kiri te Kanawa, Angela Gheorghiu, Juan Diego Florez, Lang Lang, Johnny Dankworth, Cleo Laine, James Galway, Vince Mendoza, Kurt Elling, Pink Martini.
David lectures and teaches in the T.U.D. Chatham Row in oboe and Creative Development, Music Business, Promotion and Marketing.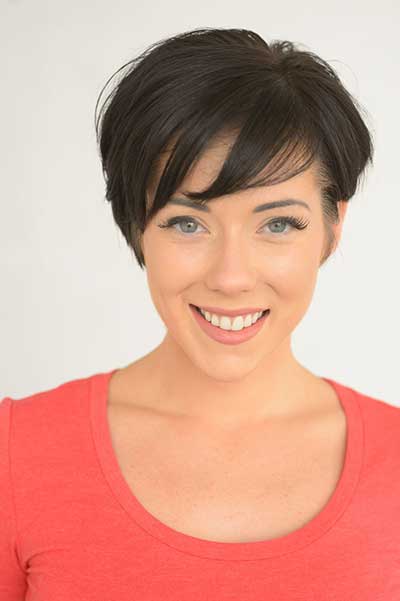 Ciara Sexton – Choreographer and Lead Dancer
Ciara is an Irish dancing professional who possesses multiple skills as a dancer, choreographer, lecturer, television announcer and presenter for major shows and events throughout the world. She is a five-time World & All-Ireland Champion and has starred as lead dancer in Riverdance, Heartbeat of Home and in both Lord of the Dance and Lord of the Dance 3D, alongside Michael Flatley, released in cinemas worldwide.
Ciara is proud to be a Senior Editor for The Irish Dancing Magazine. In 2016, she gained a social media degree from the University of Washington and two diplomas in Public and Motivational speaking. After producing, directing and choreographing her first commercial Irish Dance show 'The Celtic Gift' in 2017, In 2019 Ciara directed, choreographed & starred in a brand new production, Fainne Oir. It premiered to sold out crowds in Ireland & later on Broadway in New York City.
Ciara has been a lecturer at The Irish World Academy at The University of Limerick since 2014, and takes pride in her job of lecturing in performance dance alongside some of the best names in the industry. Ciara is a qualified TCRG registered with CLRG, and teaches for Scoil Uí Nualláin alongside her Fiancé, Cian Nolan in Limerick City. Since gaining her multiple qualifications for motivational & public speaking, Ciara is currently studying for her fifth diploma in Life Coaching, specialising in aiding creative professionals around the globe. Helping, inspiring and motivating the next generation is Ciara's passion, priority and purpose.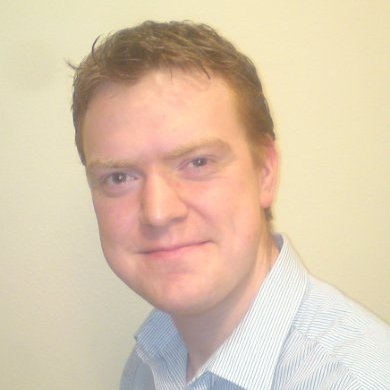 Dave McGauran, Musical Director
Dave is a graduate of NUI Maynooth, where he received a BMus and a MA in Music. A multi-instrumentalist he plays Clarinet, Saxophone, Flute and Piano.
Dave has been the conductor, musical director and arranger for several original productions including The Voice Within – A Showband Story (musical director/arranger), Goodnight Mr. Tom: The Musical (musical director / co-orchestrator) and is the conductor and orchestrator of the Music For Fun orchestra.
Dave has also worked as musical director for several amateur Irish musical societies. Shows performed have included Michael Collins: A Musical Drama, Sister Act, Some Like it Hot, Little Shop of Horrors, Mack and Mabel, Thoroughly Modern Millie, The Hot Mikado, Rent, Oklahoma!, The Pirates of Penzance, The King and I, Copacabana, Made in Dagenham, Kipps, Oliver! and Crazy for You. His work in Irish musical theatre has resulted in three nominations for the national AIMS award for best musical director, an award he won in 2013.
Dave has played and conducted in the orchestra pits of some of Ireland's best known theatres, including the Gaiety Theatre, the Olympia Theatre, the 3 Arena and the National Concert Hall. He has played all over Asia, Europe and America as the saxophonist with Riverdance, as well as featuring in the DVD "Riverdance: Live in Beijing". He has performed as both a saxophonist and keyboard player with the RTE National Symphony Orchestra and as a saxophonist with the RTE Concert Orchestra, and has played with artists such as Michael Giacchino, Colm Wilkinson and Rebecca Storm.
Dave is delighted to be working on this exciting new production of Fáinne Óir. He would like to thank David and Ciara for their continued support, his fellow musicians for their professionalism, and he would especially like to thank Kathy for trusting him to rework her fabulous score to fit a compact professional band.
It will be a show to remember.