'Fáinne Oir' is a collaboration involving a team of three supported by a sound, lighting and stage management team.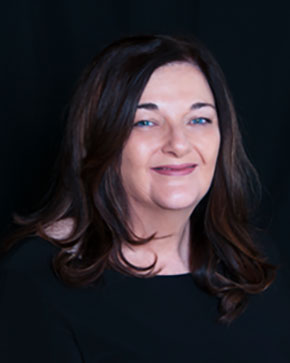 Kathy Fahey
Kathy Fahey is composer,  director and co-producer of 'Fainne Oir'. 
Kathy Fahey is composer and co-producer of 'Fainne Oir'. From the age of 12, Kathy has worked with choirs, both teaching and as an accompanist at local church services and weddings. At 18 she was teaching piano and not long after started training her first adult choir. Kathy is presently Director of several award-winning choirs including Castlebar Gospel Choir, Vocalessence Ladies Choir, Ev'ry Voice Community Choir, The Troubadours, Vox Fusion, Belcarra Local Parish Choir and Children's Choir. She was appointed Conductor of Mayo Concert Orchestra in 2017. Choral groups under Kathy's direction have performed in prestigious places like Dublin Castle, the American Ambassador's Residence (Dublin), The National Concert Hall (Dublin), Christchurch Cathedral (Dublin), INEC (Killarney)  the 'Late Late Toy Show'.
This is Kathy's first major composition and it is fitting that the Mayo Concert Orchestra has been the first to perform it!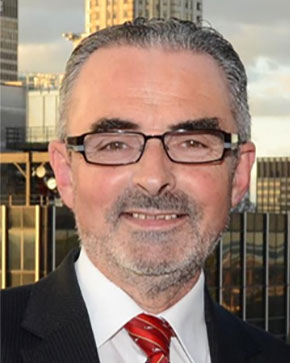 Mike Hannon
Mike Hannon has joined Kathy in producing the premiere of 'Fainne Oir'. Mike engages in outreach to the US and most recently managed the establishment of 'County Mayo Foundation', a US registered not for profit established to assist Mayo based charities and organisations looking for support from the diaspora. He has previously been involved in bringing Irish shows to NYC and Boston. These include 'An evening with Pete St John' at Symphony Space and a production of John B Keane's 'Moll' in the Town Hall Theatre, both in New York. Mike has vast experience in charity event organization and has spent much of his career fundraising for charities in Ireland, the UK and the US.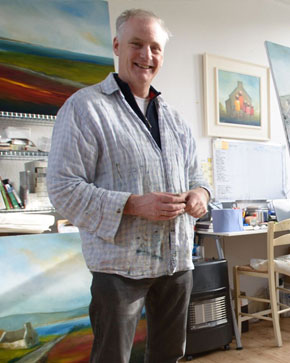 Padraig McCaul
Padraig McCaul is a Dublin born artist who now lives and works on Achill Island, off the Mayo coast. His work is widely collected internationally and at home and is held in many prestigious collections, including the Hottinger Art Collection in London, the President's office, Notre Dame University, USA, the Haddington Hotel, Dun Laoghaire and the Tannery Restaurant in Dungarvan. He has held numerous sell out exhibitions in Ireland with the Doorway Gallery in Dublin and the Kidogo Arthouse in Fremantle, Australia and exhibits regularly at the Affordable Art Fair in London. His work has featured prominently in Eircode's national marketing campaign and website. He produces a range of limited-edition prints and art cards that are stocked in House of Ireland in Dublin and select outlets along the Wild Atlantic Way, including Carraig Donn. Padraig has produced a collection of new paintings, based on the 'Fainne Oir' story and which form the unique backdrop to this production.